Bloomington: Part III – Keeping Yourself Busy
This is the time I could write forever about Bloomington and continually give you ideas for things to do. Whether you're with a group of friends, visiting with family, or traveling on your own, Bloomington, Indiana offers a wide variety of activities to fill up your schedule.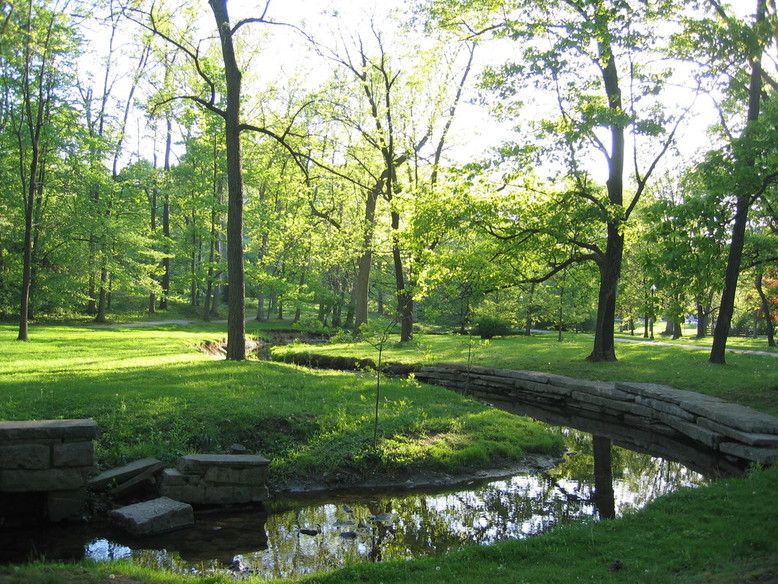 First things first, take a tour of the Indiana University campus and its surroundings. IU has been voted one of America's most beautiful college campuses a number of times and it continues to move up in the rankings. Beginning on the east side of campus, the Jacobs
School of Music sets out to catch your attention. Not only are its grounds pretty, but it is one of the top five music schools in the country. Moving west along 3rd Street, you will find a long line of some of the oldest buildings on Indiana's campus on one side and some of the Greek houses on the other. Then head north on Indiana Avenue to see more classroom buildings and catch a glimpse of Kirkwood Avenue. Make your own route the rest of the way, and you'll be sure to see plenty of the beauty that's around.
Take the tour in the morning, and then head out to Lake Monroe the rest of the day while the sun is shining. Lake Monroe is a very popular area to take the boat out with a group to spend the day on the water. Might I also mention the lake is located within the Brown County State Park border lines, so mother nature provides an exceptional view. No explanation needed for that! The evenings are a great time for walking around the parks located throughout the Bloomington area. Bryan Park is just south of campus and features a playground, basketball court, softball/baseball diamonds, walking/running trail, picnic area and a pool! Great times are had by all at Bryan Park!
East and northeast of the heart of Bloomington is the Yellowwood State Forest and the Morgan-Monroe State Forest, respectively. Both make for great camping adventures and have lakes within their areas. Looking to stay indoors? Check out the College Mall on the east side of Bloomington, Within the mall is just about every store you could ask for and surrounding the mall are a plethora of restaurants for your dining experiences. Last but not least, leave some time to wander around the Kirkwood and downtown area, getting some drinks at a few of the bars while learning a little about the history of downtown Bloomington, Indiana.
–Chad
Related Posts